November 18, 2021, 12:35 | Updated: November 19, 2021, 5:03 PM
The Queen resumed royal duties yesterday at Windsor Castle and appeared to pay tribute to her late husband, the Duke of Edinburgh, during a meeting with General Sir Nick Carter.
The Queen, 95, delighted the public yesterday in she resumed her functions following a health crisis.
Her Majesty was pictured at Windsor Castle on Wednesday meeting with outgoing Chief of Staff General Sir Nick Carter.
And while the reunion seemed to be like any other royal engagement, we spotted a very moving moment where the Queen appears to have paid homage to her husband.
During her conversation with General Sir Nick Carter, the Queen can be seen touching her wedding ring at the mention of prince philippe and his family.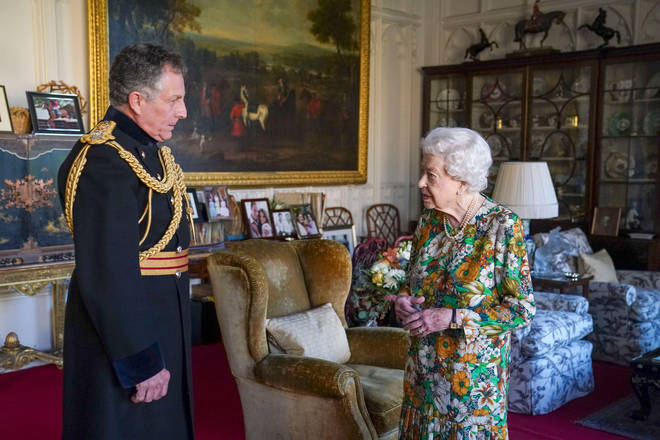 After shaking hands with the general, the Queen can be heard saying "how sad he was" that he was resigning from his post, which he told Her Majesty he had held for eight years.
He added: "In fact, the only person who has done it any longer, I have been told, is Lord Mountbatten."
The Queen replied, "Oh really," and we can see her reaching for her wedding ring at the same time.
Watch the moment in this video below:
Louis Mountbatten, 1st Earl Mountbatten of Burma was the maternal uncle of the Queen's late husband.
He was murdered in August 1979 when a gas bomb on his yacht exploded with him on board.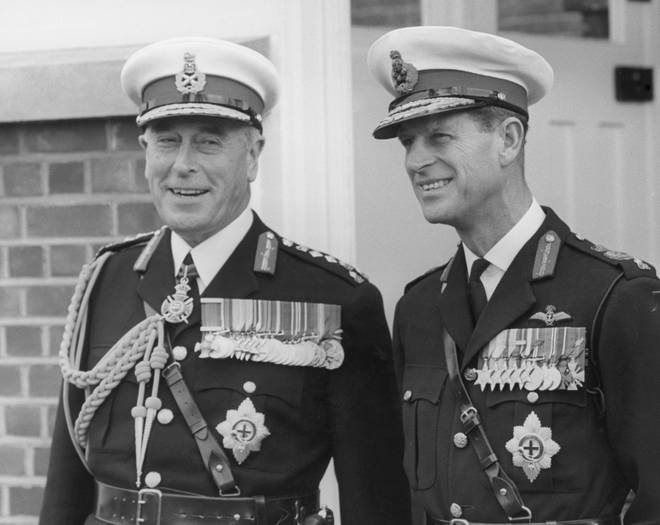 While we know that General Sir Nick Carter was talking about Lord Mountbatten, it appears that this had an impact on the Queen, especially when you factor in Prince Philip, commonly known as Philip Mountbatten.
Whether it was a conscious or subconscious decision, the Queen touched her wedding ring at the mention of the name in a very subtle but special moment.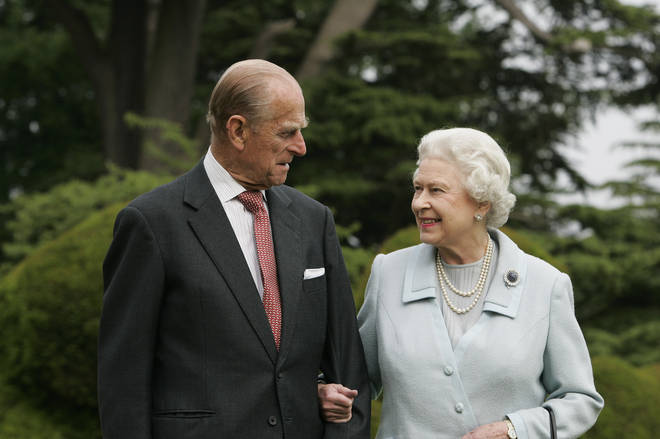 We're not the only ones spotting the tribute, with some people online making the connection as well.
One person commented, "She touches her wedding ring upon hearing that last name."
Another wrote: "He mentioned Mountbatten and she instinctively went to get his wedding ring."
It comes just days before the Queen marks her wedding anniversary for the first time without her beloved husband.
Prince Philip, who died in April 2021, and the Queen were reportedly married for 74 years on November 20.
Read more news on the royal family: